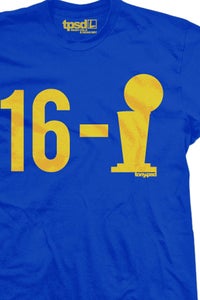 $

22.00
1 print run. 50 men's shirts. No reprints.
Orders made by WED, 6/14 at NOON will ship TUE, 6/27 or earlier. Pre-ordered sizes are guaranteed.
Size chart:
Men's pre-shrunk "Alstyle" branded tee's are true to size.
Shipping: Shipping: All orders ship 1-3 business days upon purchase. All orders (U.S. only) ship 2-3 day USPS Priority Mail with shipping confirmation included.
Availability
Small - 33% in stock

Medium - 0% in stock

Sold Out

Large - 0% in stock

Sold Out

XL - 0% in stock

Sold Out

2XL - 0% in stock

Sold Out

3XL - 20% in stock

4XL - 100% in stock