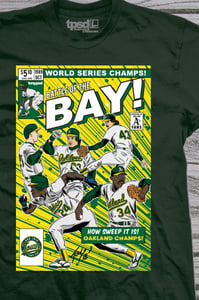 $

28.00
Pre-sale has ended, garments are on order & will proceed with printing. Thank you!
ENCORE PRE-SALE! If ya' missed out I'm doing a second run. Pre-orders in by Wednesday September 26th are guaranteed and will ship by Wednesday, October 3rd or earlier. Each shirt is made to order. Available only through Tony.psd.
Graphic is printed on men's pre-shrunk tee's that are true to size.
Shipping: All orders process within 1-3 business days (U.S. only) and ship 2-3 day USPS Priority Mail with shipping confirmation included. No refunds.